About Salo's Pressure Washing LLC - Your Dependable Dayton Pressure Washer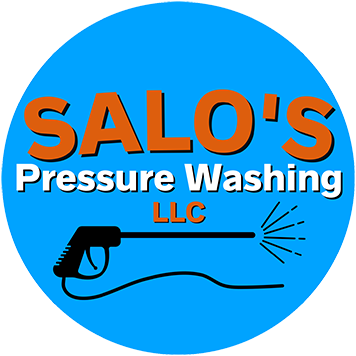 Finding a quality pressure washer team in Dayton can be challenging. When you don't know what the business is all about or what services they specialize in, it can be especially tough. Here is where you can learn all about what makes Salo's Pressure Washing LLC the best business in town and how our services will only improve the state of your property.
Read on to learn more about what makes our business right for you. Contact us today to learn more.
Experience You Can Count On
The first thing that we pride ourselves on is having the experience necessary to get and keep your exterior surfaces clean. We have worked for years and years as a pressure washer team, building on our services to create a business that promotes cleanliness. We deliver results that only reflect our experience, which is what makes us so desirable here in Dayton.
With our combined experience, you'll find only the best lineup of incredible services for your property and exterior surfaces.
Services Near And Far
Salo's Pressure Washing LLC is also proud to be able to serve clients near and far. We serve both commercial and residential clients in the following areas:
Beavercreek
Bellbrook
Centerville
Dayton
Kettering
Lebanon
Mason
And More!
With the area we are able to serve, we're able to spread the joy and wonders of pressure washing to all that need them.
Why Hire A Pressure Washer Instead Of DIY-ing It
The main reason that it's better to hire a professional pressure washer team is the quality of results. Since you may not have the necessary experience to handle the projects and types of services your exterior surfaces require, the results that you yield will be subpar. Our team of pressure washing professionals knows all about delivering quality pressure washing in Dayton, so their results will always be top-of-the-line.
Your exterior surfaces deserve the best treatment and services possible. You can get all of that and more when you hire Salo's Pressure Washing LLC. No matter what service you choose, whether it's house washing or roof cleaning, your exterior surfaces will look better than ever.
Don't take on the risk of a job half well done. Hire our professional pressure washer team today to experience incredible results tomorrow. Contact us today for more information on how you can schedule a service for your home or business.
DON'T WAIT! REQUEST YOUR FREE DAYTON PRESSURE WASHING ESTIMATE NOW!