Salo's Pressure Washing LLC: Oakwood's First-Rate Pressure Washing Service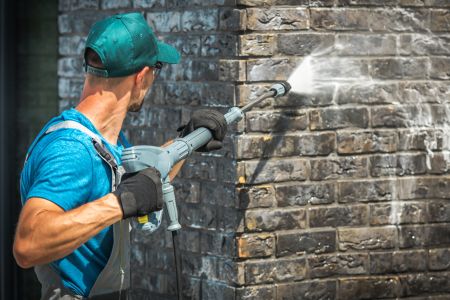 If you live in Oakwood and you are searching for quality pressure washing services, you can end your search with us: Salo's Pressure Washing LLC. Our business has a great lineup of pressure washing services that are meant to build and improve the image of your property.
With the help of Salo's Pressure Washing LLC here in Oakwood, your home or commercial property will look better than ever. The stains and build-up of grime will become a thing of the past. Even those nasty stains that have been on the surface for years, will be gone in a flash. That's the magic of pressure washing.
Some of the services that we offer Oakwood residents include:
Sidewalk Cleaning
Driveway Washing
Deck & Fence Cleaning
And More!
For more information on the available pressure washing services at Salo's Pressure Washing LLC, please contact our team today. For now, please read on to learn more about a couple of the services that we'd be more than happy to offer you.
Don't Miss Out On Roof Cleaning Services Here In Oakwood
Most of our pressure washing services should be invested in at least once a year, but none more so than roof cleaning. Missing even one roof cleaning could be crucial to the health of your Oakwood roof and home. Leaving grime, mold, algae, and other pollutants unchecked can cause structural harm to your property.
Investing in roof cleaning can prevent such harm. It also helps clean your roof and make it look like brand new. For most roofs, our team of professionals will employ soft washing methods, which is just a lighter, but just as effective version of pressure washing. Salo's Pressure Washing LLC is here to ensure that you get the best results for your property, every single time.
Oakwood Residents Should Invest In House Washing Today
Oakwood residents should also invest in house washing at least once a year. Since the build-up of pollutants can cause structural harm, it's best to ensure that these pollutants stay away from the roof and foundation of your home. Investing in house washing is the first line of defense in most cases.
Our house washing experts will come out to your Oakwood home and blast away the stains, grime, mold, and anything else that causes you grief. What will be left behind is a clean and beautiful exterior surface.
There are currently no reviews or testimonials; check back soon!
DON'T WAIT! REQUEST YOUR FREE DAYTON PRESSURE WASHING ESTIMATE NOW!