Miamisburg's Leading Pressure Washing Services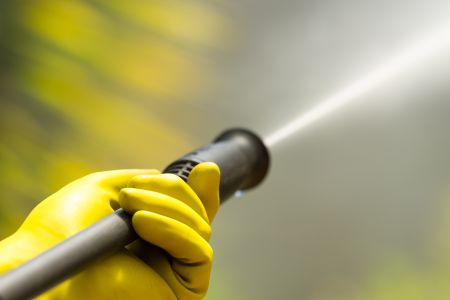 Miamisburg residents can experience quality results with pressure washing by investing in the services offered by Salo's Pressure Washing LLC. When you invest in the services our business has to offer, you will get the best when it comes to the image and quality of your property.
With the help of us here in Miamisburg, your home or commercial property will look better than ever. We will get rid of the stains and build-up of grime that's been years in the making. All of those layers of mess will become a thing of the past with our help. That's the magic of pressure washing.
Some of the pressure washing services that we offer here for Miamisburg residents include the following:
Commercial Pressure Washing
Sidewalk Cleaning
Deck & Fence Cleaning
And More!
For more information on the available pressure washing services at Salo's Pressure Washing LLC, please contact our team today. For now, please read on to learn more about a couple of the services that we'd be more than happy to offer you.
Protect Your Miamisburg Roof With Roof Cleaning Services
Your roof here in Miamisburg deserves the best in service and care. When you invest in this service, your roof will become free of pollutants like grime and algae. Your roof will look better than ever.
When you invest in this service at least once a year, your roof will be well protected and maintained. The pollutants won't be an issue for any period of time when Salo's Pressure Washing LLC is by your side. Contact our team today to learn more about the roof cleaning services that we're proud to offer at an affordable price.
Learn About House Washing For Your Miamisburg Home
Your home here in Miamisburg needs the best care and protection. With the assistance of Salo's Pressure Washing LLC, your home will be stain-free and clean. The grime and mold that's been sitting on the exterior will be washed away.
This service is ideal for every Miamisburg homeowner. It's a great tool to improve the image of your home, create a clean surface for repainting, or simply as a way to build some pride in your property. Whatever your reason, our team at Salo's Pressure Washing LLC is here to help you and create a cleaner and safer environment on your property. Contact Salo's Pressure Washing LLC to learn more about our services today.
There are currently no reviews or testimonials; check back soon!
DON'T WAIT! REQUEST YOUR FREE DAYTON PRESSURE WASHING ESTIMATE NOW!