Commercial Pressure Washing For Dayton Business Maintenance Made Easy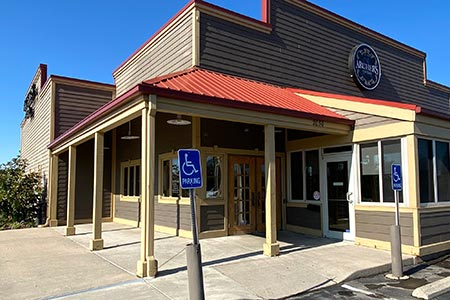 Are you a commercial property owner in Dayton in search of commercial pressure washing services? You're in luck because Salo's Pressure Washing LLC offers some of the best pressure washing services around for commercial clients.
We are very proud to be able to offer our services to commercial property owners in the Dayton area. We want to help other businesses thrive and succeed in this town, and one way we are able to do that is by spreading the joy of pressure washing.
Pressure washing services are our specialty, with services such as house washing and deck and fence cleaning. There is plenty in store here at Salo's Pressure Washing LLC, and it's all to benefit the great residents of Dayton and beyond.
Exterior Business Cleaning
Your business here in Dayton deserves the best possible treatment in order to succeed. One way to do that is to invest in the commercial pressure washing services we offer. One such service includes exterior business cleaning. With this service, your business will be refreshed and cleaned, free of stains and grime on the exterior.
This service can be an absolute game-changer in how you perceive the exterior of your business and how your customer base views it as well. This can help your business thrive and even bring in new faces. Help keep the mess away by investing in the commercial pressure washing services that Salo's Pressure Washing LLC has to offer you.
Services To Improve Businesses And Commercial Properties
Pressure washing for Dayton residents is what we deliver and what we do best. Since this is all about commercial property owners' needs, our commercial pressure washing services are built to improve the image you have built for yourself. These services restore and clean the exterior surfaces of your business.
The muck and grime that's caked on the exterior surfaces do nothing but be an eyesore. They can even drive business away. With our help, your business is sure to thrive and look years younger. You are more than welcome to try and clean these things on your own, but the whole point is that your hire a capable business that will take care of things for you while you focus on the more important things in your life.
Contact the professionals at Salo's Pressure Washing LLC today so that you can learn all about our commercial pressure washing services and how you can schedule one for your business.
DON'T WAIT! REQUEST YOUR FREE DAYTON PRESSURE WASHING ESTIMATE NOW!