West Chester's Go-To For #1 Pressure Washing Services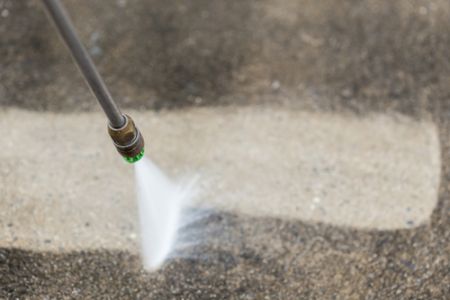 If you live in West Chester and you're in need of quality pressure washing services, you're in luck. Salo's Pressure Washing LLC has a great amount of available pressure washing services for homeowners and commercial property owners.
Our business is right here in West Chester, ready to deliver the best services you can imagine. The main goal of our business is to deliver services and results that will astound and satisfy you. The stains and dirt that are plaguing your surfaces will be gone in a blink of an eye.
We have plenty of services available that will suit your needs. Some of the pressure washing services we offer West Chester residents include the following:
Commercial Pressure Washing
Driveway Washing
Sidewalk Cleaning
And more!
To learn more about the pressure washing services you can invest in, contact our team of professionals today. We can give you all the information you need to better take care of your home. For now, read on to learn more about a couple of our available services.
Serving West Chester Residents The Best Roof Cleaning Services
Your roof here in West Chester deserves to look and feel its absolute best. One way to do that is to get it cleaned. While you can certainly try to clean it on your own, that can be pretty dangerous.
It's better to leave risky projects like this to professionals like those at Salo's Pressure Washing LLC. Our team is more than capable of taking on the risks associated with roof cleaning to get your roof looking clean and stain-free in no time at all.
Roof cleaning helps keep your roof clean and protects it from pollutants that can cause structural damage. Investing in roof cleaning is an investment in the image and safety of your home.
The Best House Washing Services For Residents Of West Chester
West Chester homeowners will need to invest in house washing services at some point in their lifetimes. Home exteriors need to be cleaned at least once a year to ensure that the grime and other pollutants are washed and kept away. Without an annual cleaning, you'll have a build-up of pollutants that make your home look bad and can cause damage to your home.
House washing can be an excellent method to improve the image of your home, build up the value of your home, or provide a clean surface for when you're planning to repaint your home.
There are currently no reviews or testimonials; check back soon!
DON'T WAIT! REQUEST YOUR FREE DAYTON PRESSURE WASHING ESTIMATE NOW!