House Washing To Immediately Improve Your Dayton Curb Appeal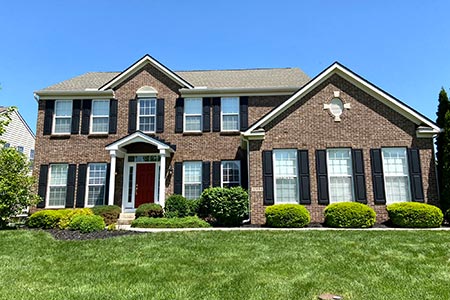 Looking for house washing services in Dayton? Our team here at Salo's Pressure Washing LLC is dedicated to delivering the best possible pressure washing services around. We strive to provide the best pressure washing for Dayton residents, and that includes services like house washing, driveway washing, and more!
We are here to help you get and maintain your exterior surfaces clean. Our services are built to remove all instances of heavy staining in whatever capacity. No matter how tough you think those stains on your home's exterior are, our team of house washing professionals is sure to get the job done right the first time around.
Contact us today if you are interested in learning more about Salo's Pressure Washing LLC and our available lineup of incredible pressure washing services. Read on to learn more about house washing and what it can mean for you and your home.
Residential Exterior Surface Cleaning
WIth house washing, the exterior of your home is cleaned from top-to-bottom using our low-pressure soft washing method. This service is essentially a shower for your home that will get rid of layers and layers of dirt and grime, but will not damage your home's surfaces. This service also helps get your home stain-free and free of mold.
It's the perfect service for homeowners looking to clean their homes in a fast and efficient manner. It helps clean and protect your home from the damage that unchecked pollutants can cause. Contact the professionals at Salo's Pressure Washing LLC today to learn more about what house washing can mean for you.
A Great Investment For Any Homeowner
At some point in your life as a homeowner, you will need to invest in house washing services. This service is all about getting your house's exterior surfaces clean, but it also ensures that your home is well protected.
Another plus of this service is the boost in image that your home will receive. Your home will be free of layers of grime that have been dulling its image for who knows how long. This service can also prove to be a useful tool when considering repainting your home. A clean and fresh surface will help the paint stick and shine better.
It can also prove to be eye-catching when you are looking to sell your home. Who knows just how much more money you can gain if you invest in house washing services right before you put your home on the market?
DON'T WAIT! REQUEST YOUR FREE DAYTON PRESSURE WASHING ESTIMATE NOW!