Soft Wash Roof Cleaning To Safely Care For Dayton Rooftops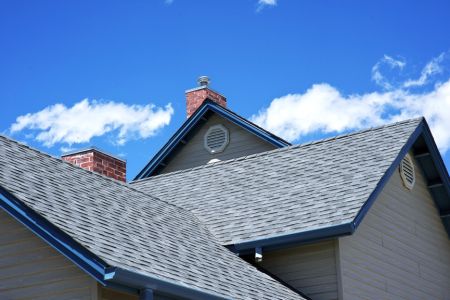 Investing in the best roof cleaning services in Dayton starts with Salo's Pressure Washing LLC. Our business has incredible pressure washing services available that are all more than capable of delivering results to die for.
Some of the other services we offer include house washing, driveway washing, sidewalk cleaning, and more. If you're interested in learning about those, check out those service pages or contact us.
We are here to provide you with the best pressure washing for Dayton. Contact us today to learn more about roof cleaning and how you can schedule this service for your home.
Soft Washing Is The Gentle Way to Clean Your Roof
You have heard of pressure washing, but what about soft washing? Soft washing is almost exactly like pressure washing, but just a little softer. Pressure washing uses a higher PSI than soft washing, which is why it's commonly used for tough surfaces like concrete.
Since soft washing uses a lower PSI, it's best used for materials like vinyl and older shingles. Standard pressure washing can really cause old shingles to fly off the roof if we're not careful. Our team of roof cleaning pros will assess what's best for your roof and utilize soft washing if necessary.
It's important to note that just because soft washing has "soft" in the title doesn't mean that it's soft on grime or dirt. It's just as capable of getting rid of the pollutants found on the surface of your roof as standard pressure washing is.
Protect Your Roof By Getting It Clean
While roof cleaning is an excellent method of getting your roof stain-free and free of debris, it also is a good way to protect it from damage caused by unchecked pollutants. Things like algae and mold can cause some serious damage to your roof and home if left alone.
Getting a roof cleaning at least once a year helps prevent the growth of dangerous pollutants and protects your home from these things as well. Roof cleaning is also a good way to get your roof looking perfectly fresh and wonderful. While you may think that your roof gets clean with the rain, it's best to hire our professionals to really get your roof clean and good.
Contact us today to learn more about roof cleaning and to work out a schedule that works best for you.
DON'T WAIT! REQUEST YOUR FREE DAYTON PRESSURE WASHING ESTIMATE NOW!