Top-Rated Centerville Pressure Washing Services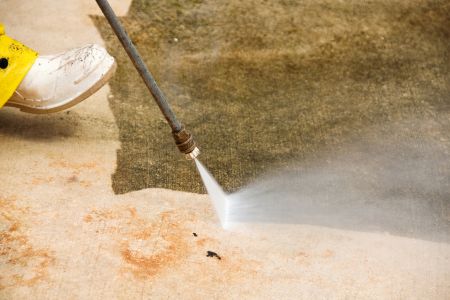 Centerville residents can find the best quality pressure washing services here at Salo's Pressure Washing LLC. Our team of professionals is well-suited to provide you with the results you need and deserve. No matter what service you invest in, your exterior surfaces are sure to look better than ever.
Speaking of pressure washing services, we have a nice selection for you to choose from. Note that we serve both residential and commercial clients. Some of the pressure washing services we offer include:
Commercial Pressure Washing
Driveway Washing
Deck & Fence Cleaning
And More!
What we are here to do is provide Centerville residents with the best possible services in the area. You're not likely to find such quality pressure washing services at such an affordable rate anywhere else. Please contact us today to learn more about what we can do for you.
Read on to learn more about a couple of the services we offer here at Salo's Pressure Washing LLC.
Residents Of Centerville Can Invest In Roof Cleaning Today
Roofs can get pretty nasty and dirty with time. While you may think that rain can help keep your roof clean, rain can actually do more harm. The pollutants that are in the air are caught by the rain and deposited right on the surface of your roof.
Roof cleaning helps wash away pollutants and stains, leaving behind a surface that's free of mess and protected from untold damage. Invest in the safety of your roof today by contacting our team of roof cleaning professionals. One of the best parts of getting your roof cleaned is that you don't have to climb up there to do it all on your own.
The Best House Washing Services In Centerville
Your Centerville home deserves the best care and treatment. One way to ensure that your home gets the best is to hire the best pressure washing service provider: Salo's Pressure Washing LLC. With our help, you'll receive the best house washing service in town.
Your home will be free of stains, grime, muck, mold, and more. The layers of nastiness will melt away and all that will be left is a clean surface to be proud of. Invest in the safety and health of your home by investing in this clean and perfectly wonderful service. Contact us today to schedule your Centerville home for house washing services.
There are currently no reviews or testimonials; check back soon!
DON'T WAIT! REQUEST YOUR FREE DAYTON PRESSURE WASHING ESTIMATE NOW!