Reasons To Hire Professionals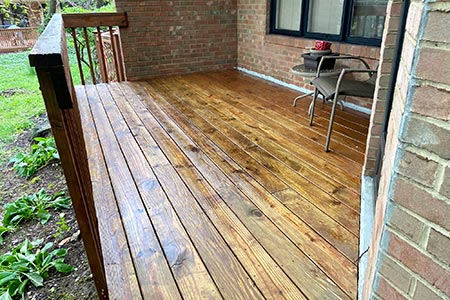 Doing things on your own is a very popular thing to do. It can save money, time, and energy, and could even become a hobby or pastime for you. While many homeowners can definitely take on some projects around the house as a DIY project, there are some things that are better left to professionals.
One of those things is pressure washing. We're here to tell you all the reasons why pressure washing is best left to the professionals and why you should hire a business like Salo's Pressure Washing LLC the next time you're thinking about picking up the rental equipment.
Be sure to contact us today to learn more about our business and what pressure washing services you can invest in.
Quality Of Results
Probably the biggest reason why you should opt for the professional touch is the quality of results. When you try to do anything with a DIY mentality, the results tend to vary a lot. In your head, you might imagine the results looking incredible and great, but the reality is a bit bleak.
The professional touch means professional results. So if you want your exterior surfaces to look better than ever, hire us.
Experience In Handling Equipment
Having the professional touch also means having access to the experience that professionals have. You're likely to not have any experience whatsoever when it comes to pressure washing. The most you've handled is probably your garden hose which does not pack the same punch that pressure washing equipment does.
When you try to handle pressure washing equipment all on your own, you're much more likely to injure yourself or others. And there's no telling what sort of damage you can inflict on your exterior surfaces.
Variety In Services
Coupled with experience and professionalism, a professional team of pressure washers can offer you a variety of different services that are best suited for the exterior surfaces you have. That means that when you opt for something like roof cleaning, the team will know what to do, take on the risk of climbing on your roof, and employ the correct methods of cleaning to give you the best possible results.
Businesses like Salo's Pressure Washing LLC have a nice array of pressure washing services to keep you clean, fresh, and good-looking. No matter which of your exterior surfaces needs it, we can provide you with the professional touch you deserve.
DON'T WAIT! REQUEST YOUR FREE DAYTON PRESSURE WASHING ESTIMATE NOW!