Why Dayton Area Homeowners Should Choose Salo's Pressure Washing LLC for Their Pressure Washing Needs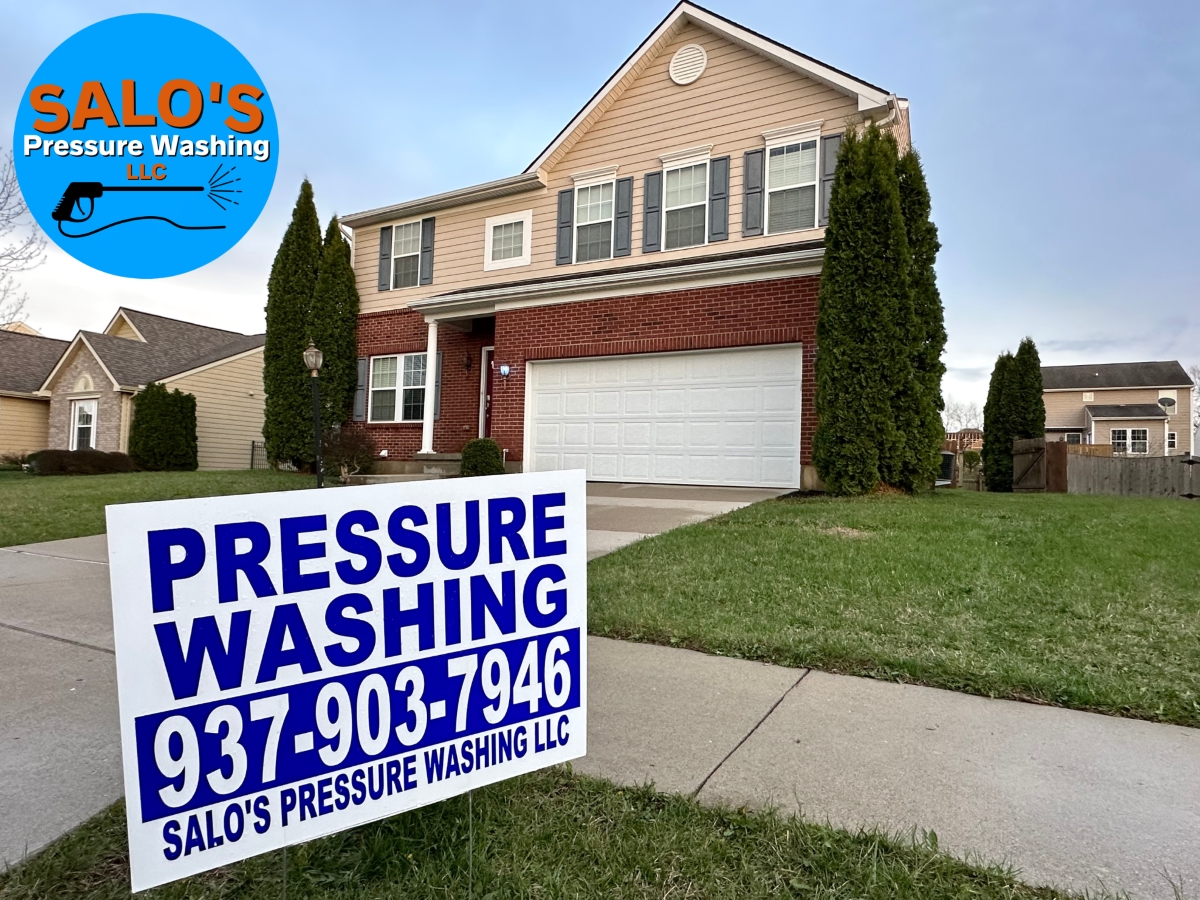 As a homeowner in the Dayton, Ohio area, you know how important it is to keep your home clean and well-maintained. However, many homeowners forget about the exterior of their home, which can accumulate dirt, grime, and other substances over time. Here's why you should choose Salo's Pressure Washing LLC to keep the exterior of your home clean and sanitized in Bellbrook, Centerville, Kettering, Beavercreek, Springboro, and the surrounding areas:
Health and Safety: Regular cleaning and sanitization can reduce the risk of illness by removing harmful bacteria and viruses from your home's exterior surfaces.
Longevity: Regular cleaning and maintenance can extend the life of your home's exterior by preventing damage caused by buildup of dirt, grime, and other substances.
Curb appeal: A clean exterior can instantly improve the look of your home, boosting its curb appeal and value.
Expertise: Salo's Pressure Washing LLC has the experience and equipment needed to provide a thorough and effective cleaning and sanitization service for your home's exterior.
Convenience: With our flexible scheduling and professional service, we make it easy and hassle-free to keep your home's exterior looking its best.
At Salo's Pressure Washing LLC, we understand the importance of a clean and well-maintained home. That's why we offer a range of exterior cleaning and sanitization services to meet your needs, including softwashing, pressure washing, and sanitization treatments. Contact us today to schedule your service in the Dayton, Ohio area!
DON'T WAIT! REQUEST YOUR FREE DAYTON PRESSURE WASHING ESTIMATE NOW!