Why Pressure Washing Is So Awesome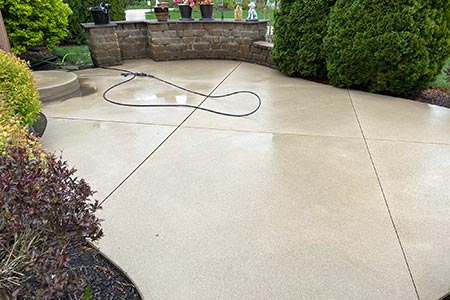 What is it about pressure washing that makes it so popular with people all across Dayton? It's popular all across the world, in fact. Pressure washing has become a staple in modern home care and maintenance, as well as for commercial properties.
What makes it so popular and so awesome? Well, Salo's Pressure Washing LLC is here to get into a few of the reasons why.
If you're interested in learning more about Salo's Pressure Washing LLC and the services we offer, contact us today. We are more than happy to speak with you and get you set up on a pressure washing schedule that works best for you and your home.
For now, let's get into why pressure washing is so cool and why it's so popular with the people of today.
It's Fast
Have you ever seen a pressure washing video? If you have, you've noticed that it's a quick way to get a really dirty surface cleaned up. In one swipe, the water has cleared off layers of grime. All that's left behind is a surface that looks like a completely different surface.
And it all happens in seconds. What would likely take you hours to scrub, it takes mere seconds for a pressure washing nozzle to blast away.
It's Good At What It Does
Pressure washing is a cleaning method that is ideal for surfaces that are hard and tough. It cuts through layers and layers of grime and dirt while not harming the material those layers sit on. It's the perfect cleaning method when a simple hose and sponge are simply not enough.
It's Satisfying
Looking at a driveway or sidewalk that's covered in algae or grime can be annoying. But when you have pressure washing to clean it up, it can be really satisfying. The jet of water is sharp and leaves clear lines of freshly cleaned lanes of concrete, surrounded by the remaining grime on the surface. And once all is said and done, the entire surface is looking like brand new.
It's Versatile
Since pressure washing is used to clean things, it can be shaped to clean any surface possible. Using different settings and modifications, pressure washing can be specific services like roof cleaning, driveway washing, and more. The exterior surface and how you utilize pressure washing is what changes, but the end goal is the same.
DON'T WAIT! REQUEST YOUR FREE DAYTON PRESSURE WASHING ESTIMATE NOW!