Archer's Tavern Concrete Cleaning in Kettering, OH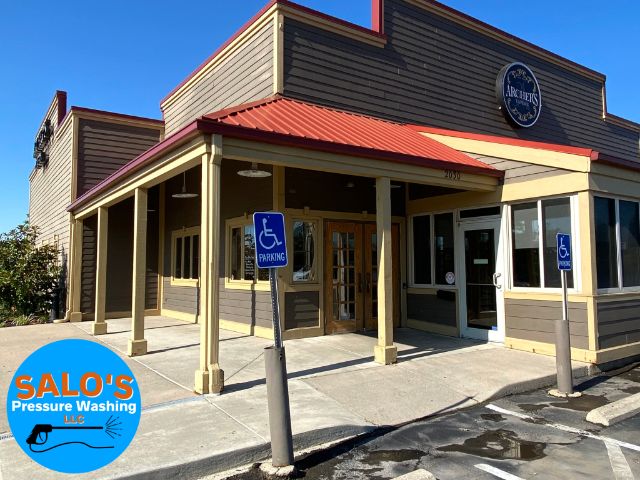 A deep cleaning and degreasing of the front concrete entrance at Archer's Tavern Kettering in Kettering, Ohio. We used a heavy duty commercial degreaser and our commercial pressure washing equipment to blast away the nasty restaurant kitchen grease from the entrance. Customers can enjoy a clean and sanitary area to walk through!
Products Used
Heavy-Duty Degreaser
DON'T WAIT! REQUEST YOUR FREE DAYTON PRESSURE WASHING ESTIMATE NOW!