Best Driveway Concrete Cleaning Transformation Ever in Miamisburg, Ohio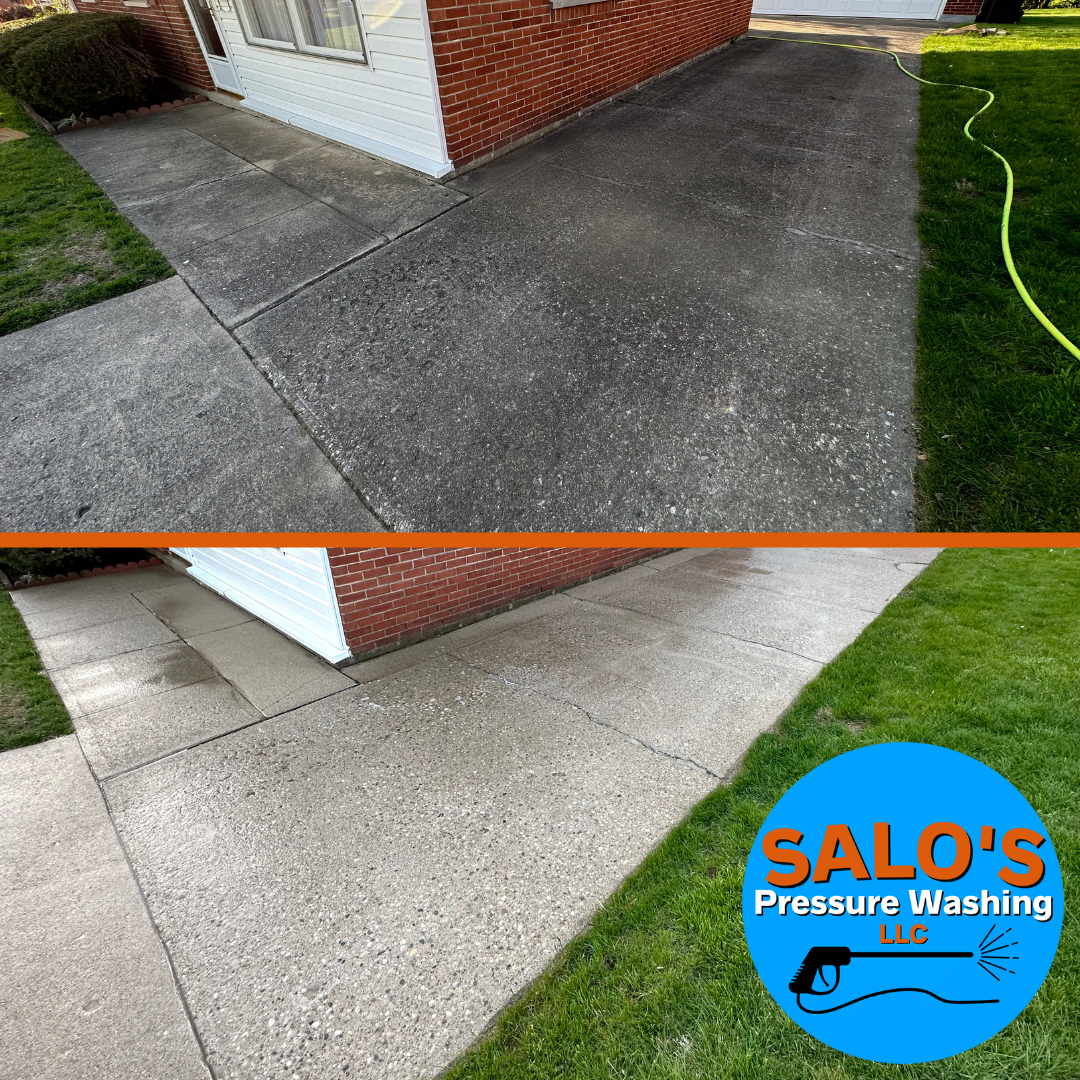 Back in early spring, this lovely customer had moved into their new house and was extremely excited about owning their first home and something to call theirs in Miamisburg, OH. Obviously, the inside of the home got much love and attention, the only issue was, the concrete driveway. It was nasty, dozens of years of built-up grime, mold, mildew, and algae left this driveway almost impossible to clean without professional processes and systems. That's where we came in and gave them a quick price on transforming their property with our professional driveway concrete cleaning service. With our knowledge and equipment, we made quick work of the decades of stains and left them with a sparkling white brand new looking surface to park cars, walk barefoot on, and let pets safely roam on as well.
Location: Miamisburg, OH
Project Image Gallery
Products Used
Commercial Cleaning Equipment and Solutions
Client Review
Brendan did a great job pressure washing our driveway, walkways and even our covered porch! Definitely recommend
DON'T WAIT! REQUEST YOUR FREE DAYTON PRESSURE WASHING ESTIMATE NOW!