Commercial Pressure Washing and Exterior Building Washing at Thunderbowl Lanes in Dayton, OH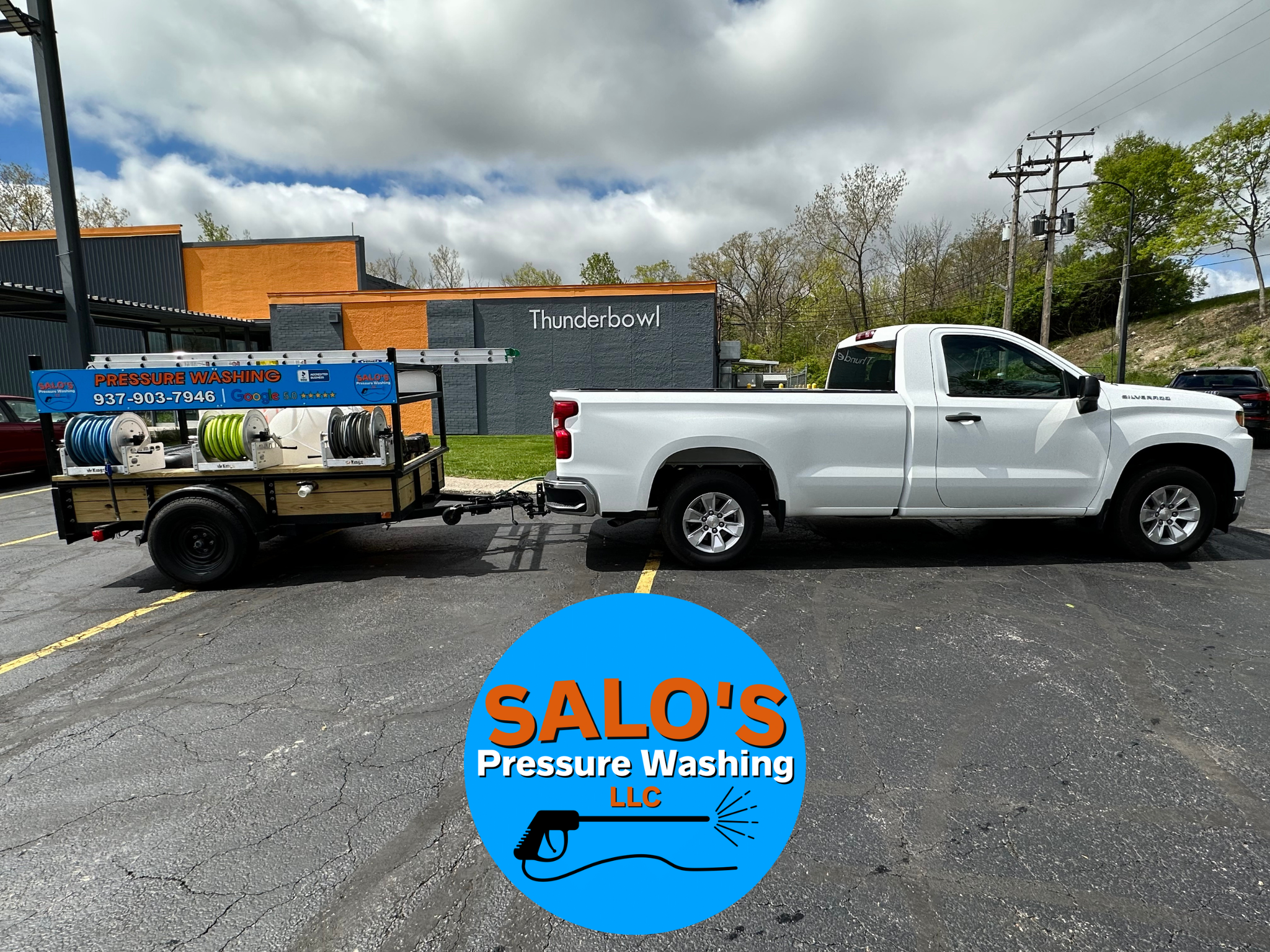 Thunderbowl Lanes in Dayton, OH and Englewood, OH was in need of some professional commercial pressure washing services. They had been in the process of getting the exterior brick and flashing painted around the entire building. They turned their bland white brick into a grey and yellow masterpiece. We were able to power wash the exterior of the entire building with low-pressure and a soft washing process to kill and remove any loose dirt/contaminants and organic growth such as moss, algae, mold, mildew. This way, the paint could actually adhere to the surface without having a barrier of built-up organic growth between the layers, resulting in a poor paint job. But even if your commercial property isn't getting painted, it's still extremely important to keep the exterior of your building in clean and tip top shape to prevent any growth from staining the surfaces such as gutters, siding, brick, stone, concrete, roof shingles, etc.
Location: Dayton, OH
Project Image Gallery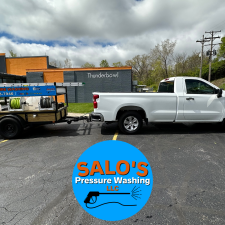 Products Used
Commercial Equipment and Solutions
Client Review
Brandon did a great job. Priced right and on time. Very professional. We will use him again!
DON'T WAIT! REQUEST YOUR FREE DAYTON PRESSURE WASHING ESTIMATE NOW!