Concrete Driveway Cleaning and Power Washing in Centerville, Oh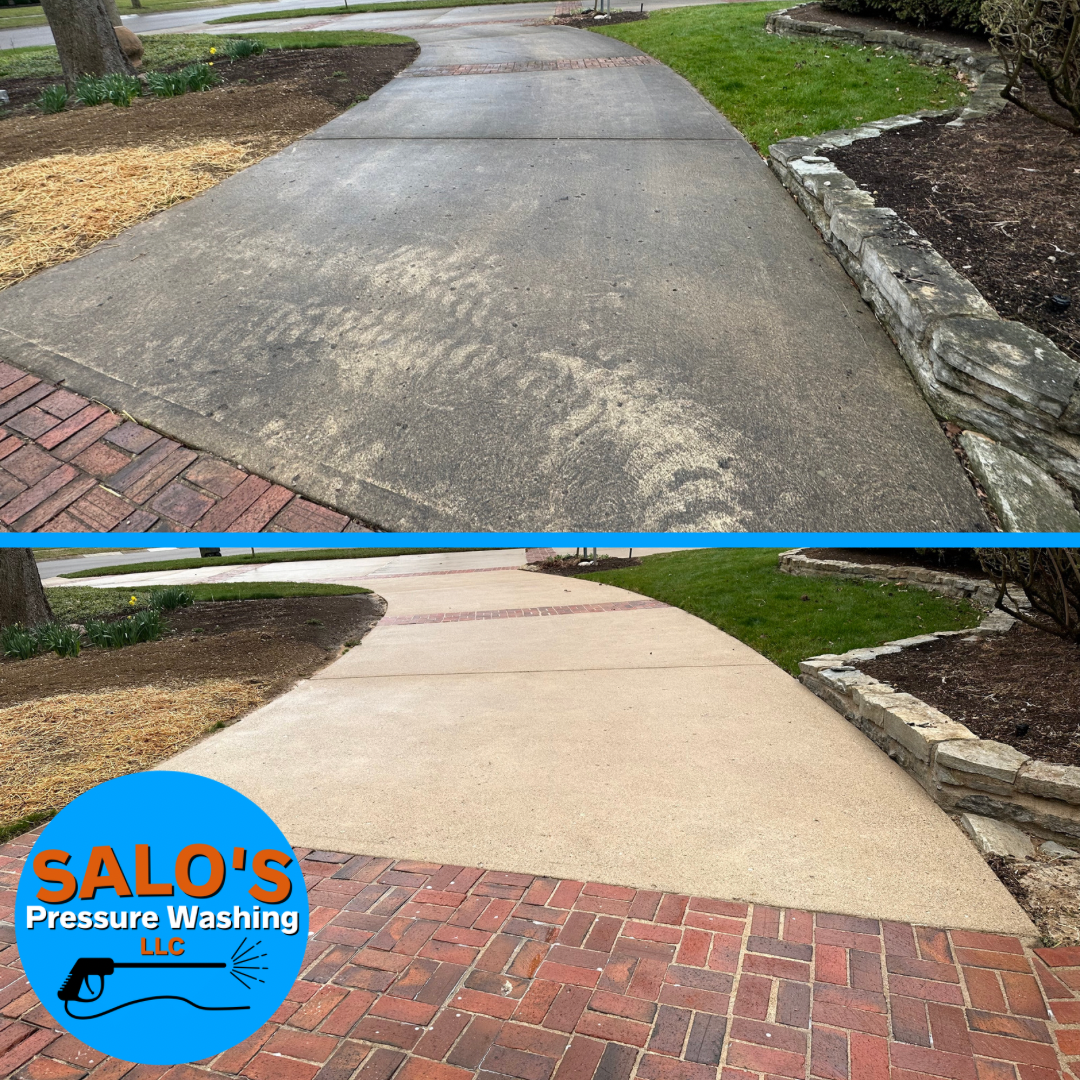 This absolutely filthy black concrete driveway in Centerville, Oh was in much need of some pressure washing services by Salo's Pressure Washing LLC. Just outside of Dayton, Oh, this driveway required a professional driveway washing process by us to properly clean and remove all the dirt and grime, but to also treat the driveway to kill the organic growth to the root of the spore in the pores of the concrete itself. Thanks to our softwashing process, we were able to do so and transform this driveway and make it look absolutely brand spanking new again. Thank you so much Mrs. Smiley for your business and opportunity to make your property look great and clean again!
Location: Centerville, OH
Project Image Gallery
Products Used
Commercial Equipment and Solutions
DON'T WAIT! REQUEST YOUR FREE DAYTON PRESSURE WASHING ESTIMATE NOW!