Pressure Washing Concrete in Bellbrook, OH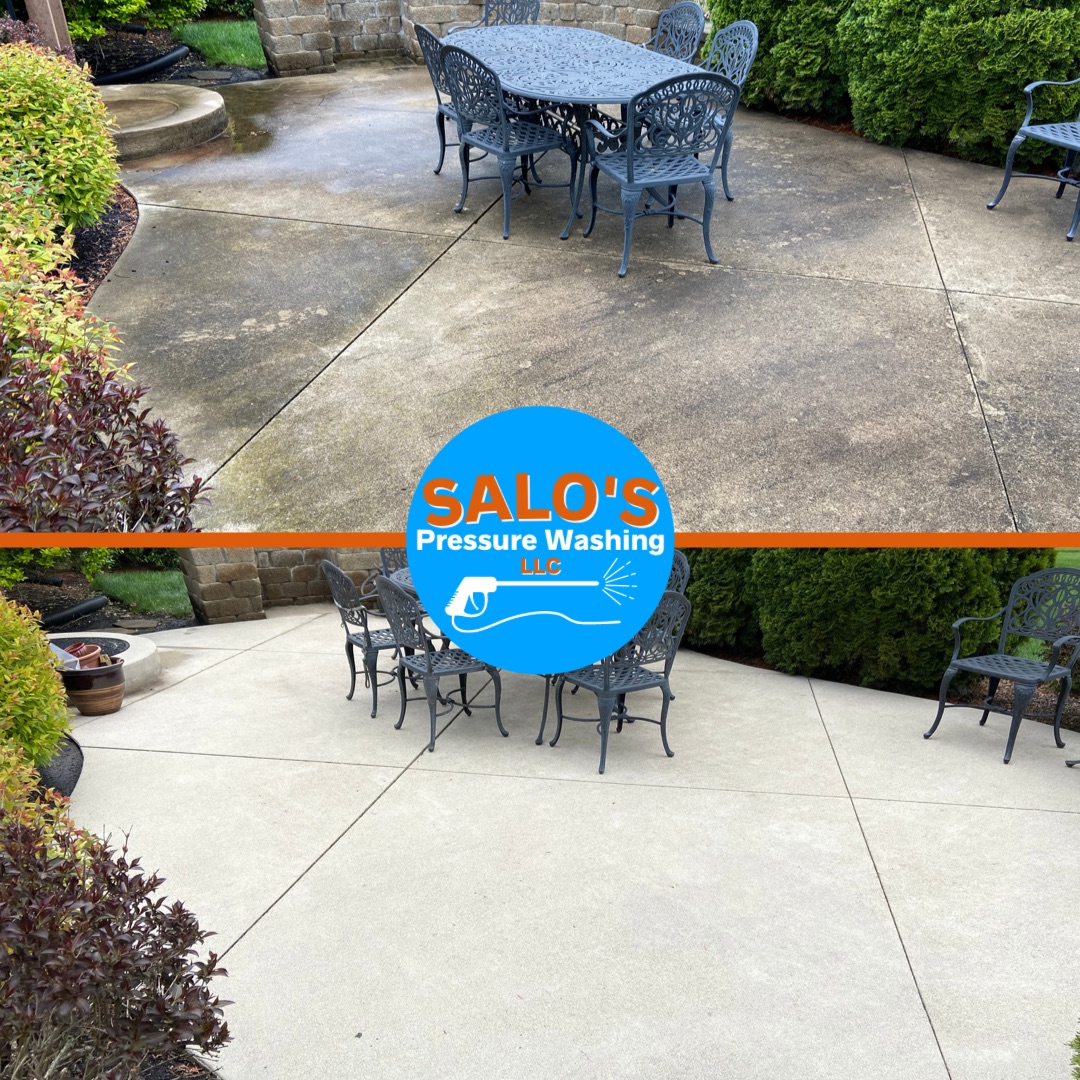 Salo's Pressure Washing LLC tackled this nasty concrete patio in Bellbrook, Ohio with our same professional power washing procedures as any other concrete patio. Salo's used commercial equipment and gave this customer in Bellbrook a brand new concrete patio and walkway.
Gallery
Products Used
Commercial Pressure Washing and Power Washing Equipment
Client Review
Brendan did a fantastic job! He pressure-washed our multi-story house, driveway and long walkway, back patio, and deck. All of it came out dramatically improved. Brendan is a bright, super-nice guy and gave us the 5-Star treatment. He was on time, on budget, and efficient/effective. Highly recommend.
DON'T WAIT! REQUEST YOUR FREE DAYTON PRESSURE WASHING ESTIMATE NOW!