Wood Deck Cleaning in Miamisburg, OH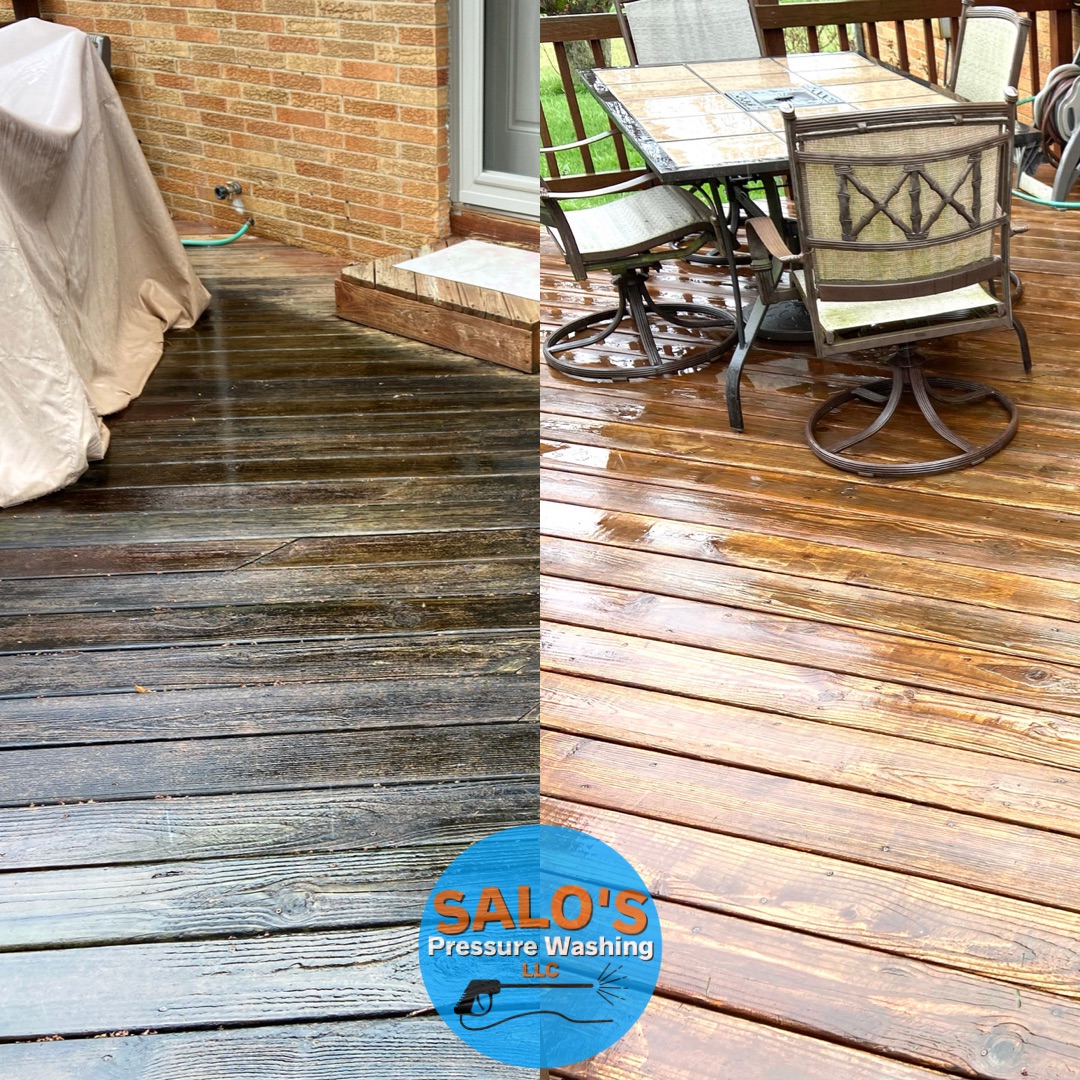 A low pressure and gentle cleaning, sanitizing, and degreasing of the wood deck boards and railings in Miamisburg & Dayton, Ohio. We start the process with wetting down all the wood fibers and then treat the deck with a commercial cleaning solution to remove the root cause of the organic growth, mold, mildew, and algae. We then do a low pressure rinse. We did not stain this deck but that can also be done as well. You can see the difference in the picture and the happy customer will no longer be scared of slipping on her dirty and grimy backyard deck.
Products Used
Commercial Grade Equipment
DON'T WAIT! REQUEST YOUR FREE DAYTON PRESSURE WASHING ESTIMATE NOW!